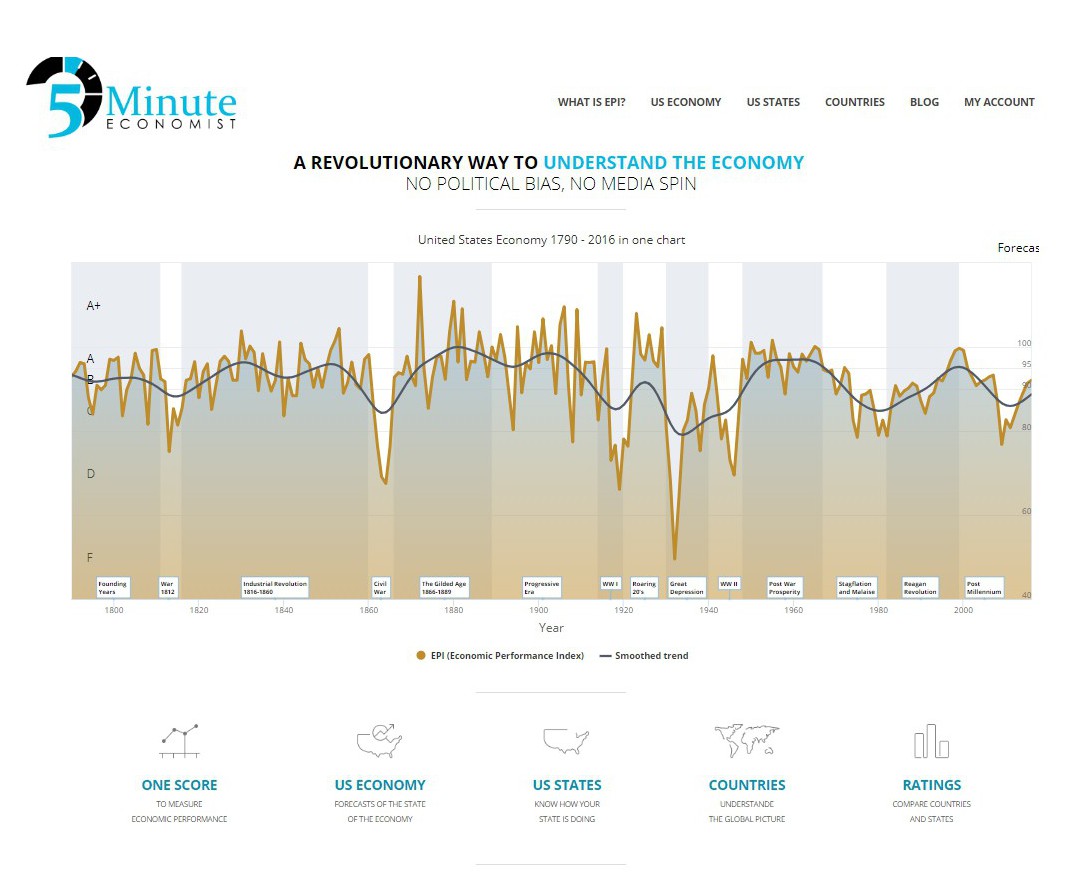 A tool for a quick economies evaluation.
The project was a real challenge for us. We built a website, which allows the users to evaluate and compare any world economies in 5-minute with the help of our built-in interactive charts, ratings, and maps.
Interactive chart for the comparison of US-states:
Interactive map for the visual comparison of countries:
5-Minute Economist Amazon PayVisit the 5MinuteEconomist.com
We created a blog based on Bloomberg (left column with pictures) and Wall Street Journals (right sidebar with articles) styles.
We made articles layout look like Wall Street Journals articles.
The website is big and has a lot of historical data, monthly, quarterly and yearly reports for countries and US-states, all reports are regularly updated with the help of our special tools, designed to manage fast and errorless data uploading and manipulation.